A professional fence stainers or fence painter Dunn Fence is the perfect company for the job!  Stain application is the key to getting the best lifespan out of your fence. It also helps maintain the woods beauty and the ascetics.
Dunn Fence is your local fence staining pro! For any and all of your fencing needs. We have been serving our customers for nearly a decade and proudly service the surrounding areas between Woodlands, Tomball and Spring TX, so if you reside in this area, give us a call today for your free estimate at 713-999-3866.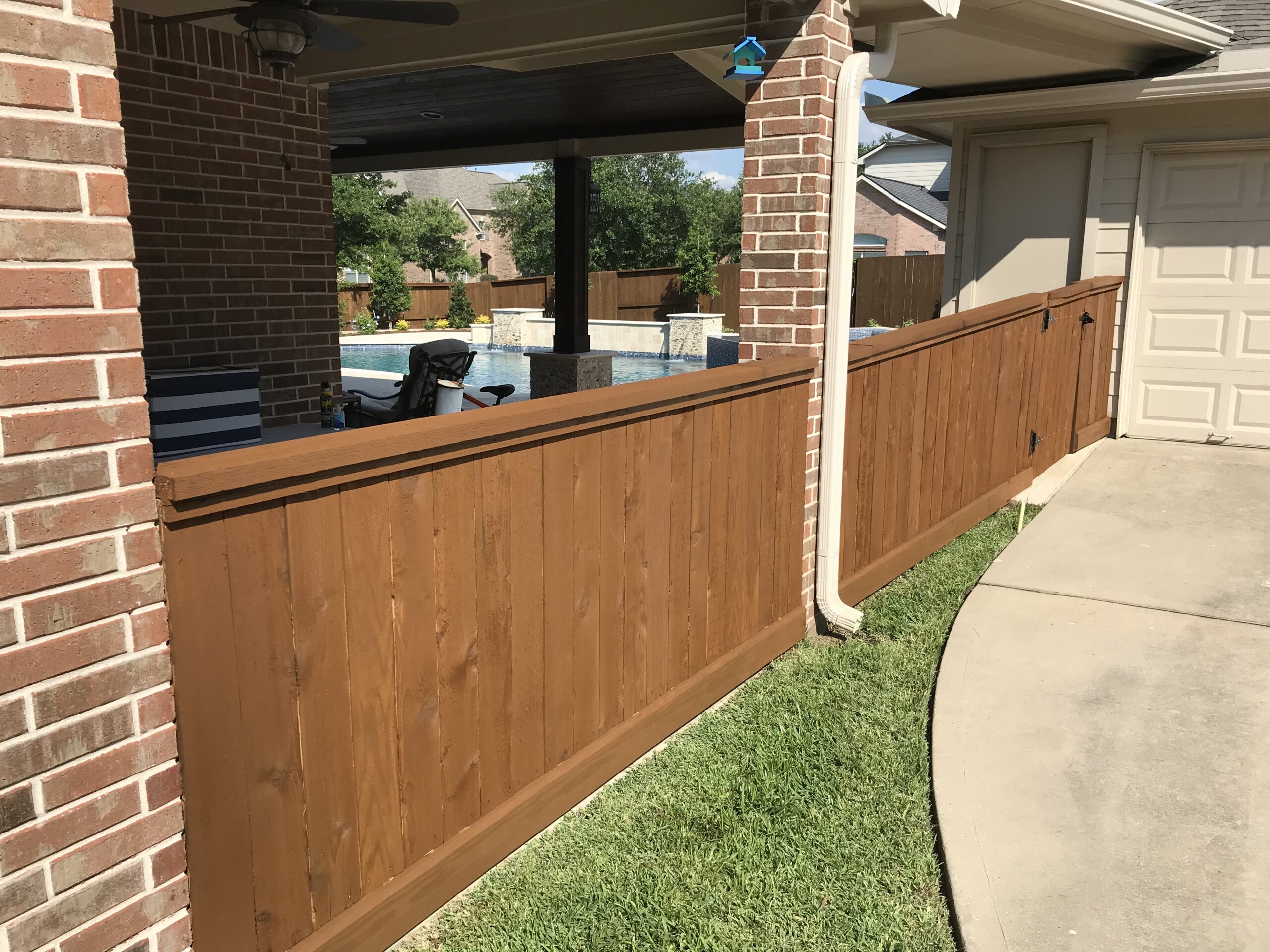 Dunn Fence is your #1 choice for fence work in Woodlands, Tomball, and Spring, TX. Our organization is family owned and operated and we take pride in treating each project as if it were in our own home.