Quality workmanship
At an Affordable Price
Quality
Workmanship
Welcome to Dunn Fence
Specializing in 

Wood Fencing, Aluminum, 

Custom Iron, and Chain Link

Serving North Houston's surrounding areas of Woodlands, Tomball, and Spring Texas

Dunn Fence is your #1 choice for fence work in Woodlands, Tomball, and Spring, TX. Our organization is family owned and operated and we take pride in treating each project as if it were in our own home. We offer a multitude of specialized services such as wood fencing, iron fencing, and aluminum fencing, chain-link fencing, fence staining and sealing, and iron painting for both residential and commercial locations.

Our team pays great attention to detail and uses only premium specialty tools and materials, guaranteeing satisfaction with every task we complete. Whether it is wood, vinyl, iron, aluminum or custom fencing, our fence contractor is the best at producing the results you are looking for.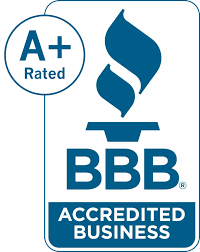 Fence Contractor
Adding a fence to your commercial or residential location is a great way to add security, while also adding curb appeal. We understand that your fence will be the first thing people see when they arrive, and we plan on making a great first impression with our work. Our professional installation crews use the proper equipment in order to guarantee that all of our measurements are precise. Some of the tasks we specialize in include but are not limited to:
Wood Fence

Iron and Aluminum Fence
Chainlink Fence
Custom Iron Or Wood Fence
Wood Fence Staining and Sealing

Iron and Wood Fence Painting
Here at Dunn Fence, we take pride in our ability to adapt to any situation in order to maintain the highest level of satisfaction. We are dedicated to producing high quality results for all of our customers.
So, if you are in need of a Houston fence company in Woodlands, Tomball, and Spring, TX, and are looking for a trusted fence contractor who will go above and beyond for all of your needs, look no further! Please give us a call, (281) 923-4767.
Custom Fencing
When it comes to custom fencing, it is always best to hire a fence contractor you can trust to get the job done right the first time. Our devoted team will take every necessary step in order to ensure that your project is truly custom. Our client's satisfaction is our highest priority for every project we complete. Some of the custom fencing that we provide includes, but are not limited to:
8' Cedar fence

6'6" Pine with ranch style fence

3 Rail fence

6' Cedar fence with 2×6 beveled rot board

6'8" Cedar pool equipment fence

And more
The addition of custom fencing is sure to add curb appeal to your establishment, while also providing security. If you are looking for a Houston fence company near Woodlands, Tomball, and Spring, TX, give us a call today to set up a meeting to receive an estimate, (281) 923-4767. Our team looks forward to hearing from you!